Main content starts here, tab to start navigating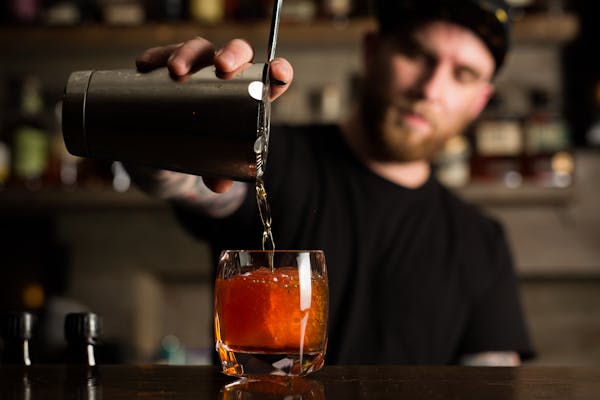 Nate Moore
General Manager
Cutting his teeth in the bustling restaurant scenes of Boston, MA and Providence, RI from 2009 through 2016, Nate worked a wide variety of culinary establishments ranging from fine dining to casual take-away shops. Learning everything he could along the way, he made his way from rounds cook to lead cook, sous chef, and finally to head chef and management positions. His skills were honed at these restaurants, including Sonsie (Newbury Street, Boston), Salvatore's (Theater District, Boston) and Cook & Brown (Providence, RI).
Returning to Connecticut, he found stability as a chef manager for Compass Group, the world's largest food service company, in Tarrytown, NY. After a couple of years, he found himself dissatisfied with the impersonal nature of corporate dining and got the itch to return to the restaurant world. After a chance meeting with Head Chef John Semenetz, his future was cemented as he made his way to New Milford to open Cool Hand Duke's in the position of Sous Chef in 2019.
In the chaotic times of 2020 that saw many restaurants going under, Duke's was forced to shut its doors for the spring. Upon re-opening, Nate stepped into the position of General Manager, bringing the same passion he has in the kitchen to the restaurant as a whole. With Head Chef John by his side, he and his team continue to honor the reputation they gained as one of the standout new CT restaurants in the previous year. With highly focused menu additions and revamped bar concepts, the future is looking bright. Nate and his team share a passion for service and take pride in everything they do here at Duke's.